Explore Santa Fe's Mountains
Rising high above the city of Santa Fe like a crown of jewels sit's the Sangre de Cristo Mountains.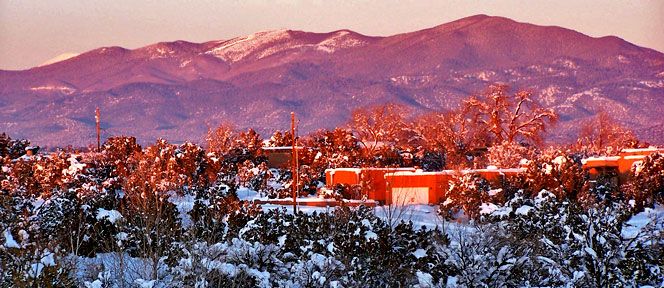 Sangre de Cristo is Spanish for "Blood of Christ" . Some say the mountains get their name from the reddish hugh that sometimes appears on the mountain especially when it is covered in snow. The Sangre de Cristo Mountains are the southern most sub-range of the Rocky Mountains and is home to dozens of mountain peaks reaching skyward up to 14,000 feet.
The mountains span land from New Mexico into Colorado. Santa Fe is nestled just below the portion of the Sangre de Cristo Mountains called the Santa Fe Mountains. These mountains include all peaks south of NM Route 518. It is these beautiful wilderness areas every Santa Fean must explore.
Here are 2 of my favorite and easy places to explore in our beloved Santa Fe Mountains.
The Pecos National Historic Park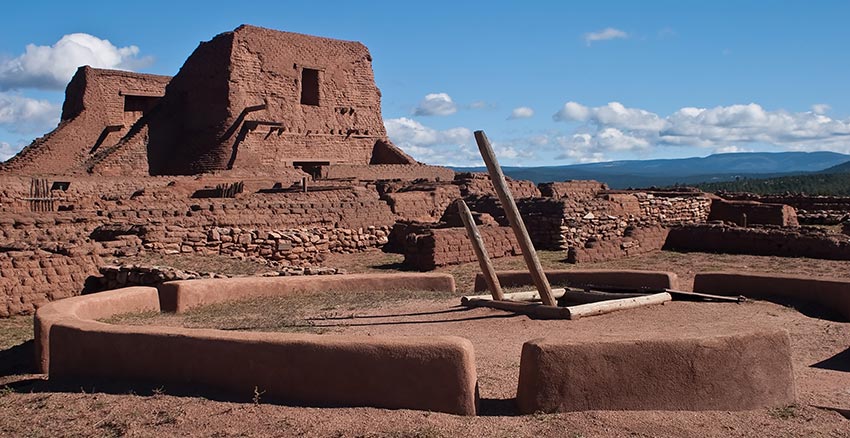 Located an easy 20 minutes from Santa Fe, the Pecos National Historic Park is a treasure trove of natural beauty and history.
My favorite spot to visit is the Pecos Pueblo. It's the ideal place to take those who are new to Santa Fe. It allows them to see authentic Pueblo ruins and the varied beauty of the Pecos Wilderness with its Plateaus, acres of Pinons and Fir, and rich valleys.
I love to take an easy picnic up to the Pueblo site and take advantage of the lovely facilities there. No matter how many times I have visited, I am amazed at what once took place there.
Ski Santa Fe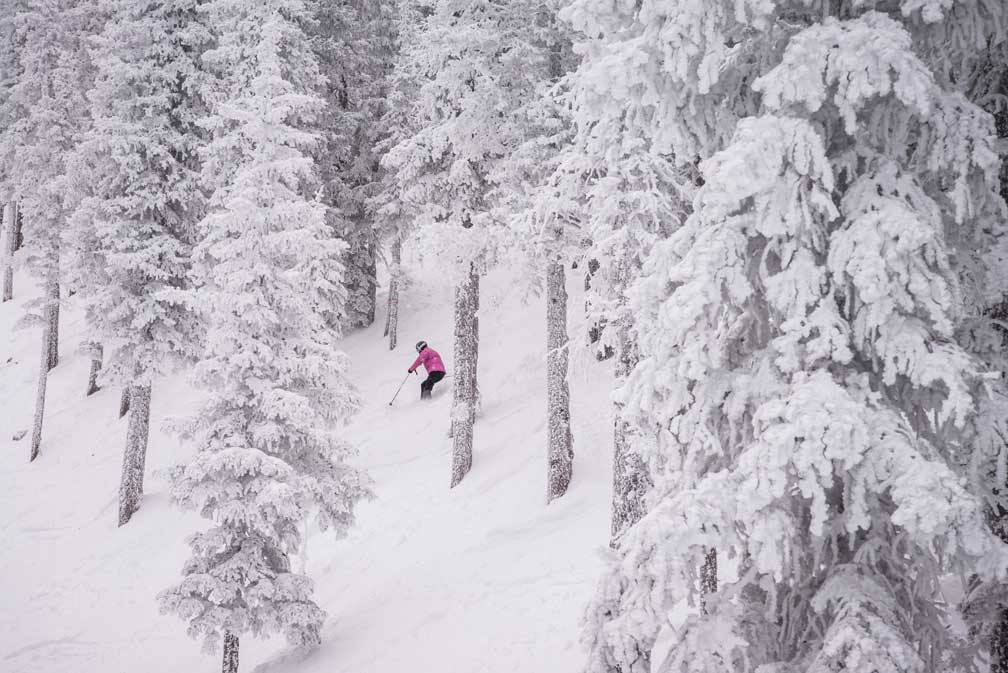 Whether you are into winter sports or just love to watch winter from the warmth of the indoors, Ski Santa Fe is a wonderful destination during the winter months.
An easy 30-minute drive from the Plaza the Santa Fe ski area is the highest ski area in the continental United States and can take skiers above 12,000 feet.
Both family-friendly and adventure worthy, the 660 acres are a winter wonderland of fun and excitement.
Not only is there winter sports to be played, but there is a wonderful La Casa Lodge located at the base of the ski area, offering easy access to lift tickets, ski & snowboard rentals, guest services, retail sports shop, Snow Sports School, food court, coffee bar, lockers, and restrooms. If you want to stay warm you can sit in the lodge and look out on the breathtaking vistas.
Locals Tip: Don't forget to stop at the Overlook, a parking area with a fence between the cars and a steep abyss a half-mile below Ski Santa Fe, pull off to enjoy the massive western panorama.
————
Don't just take in the views of the Sangre de Cristo Mountains as you tool around Santa Fe, get out there and explore the beauty that crowns our fine city! You will not be disappointed…