Easter in Santa Fe
Santa Fe during Easter week is colorful, religious, artistic, alive, and as always, mesmerizing.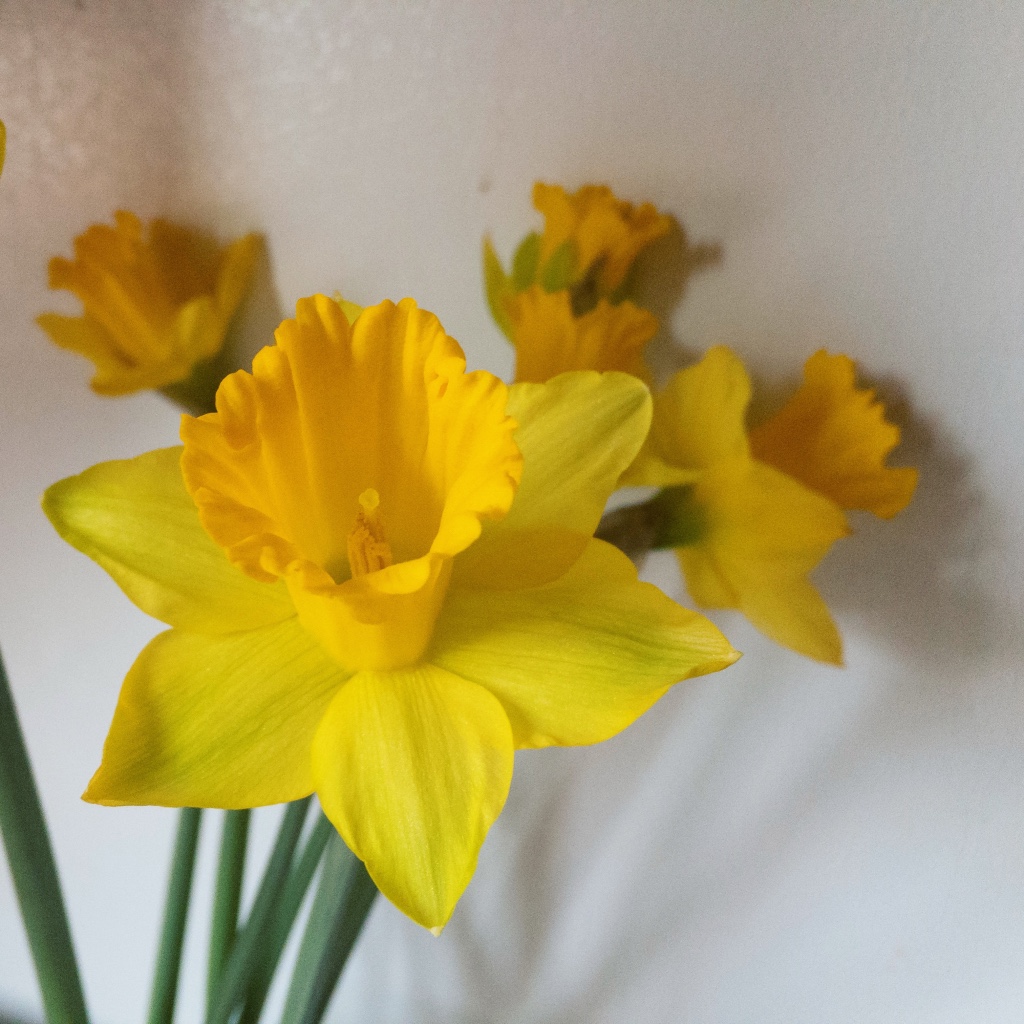 Like many holidays spent in Santa Fe, Easter is one where memories of a lifetime are made. Whether you call Santa Fe home or are visiting for a time, Santa Fe has many things to make the Easter holiday special.
Here are my 3 picks for places to eat, experience, and explore while in Santa Fe.
1. Easter Brunch at Terra Restaurant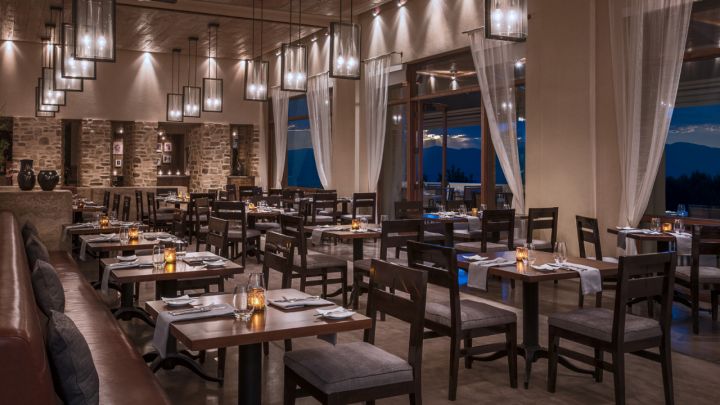 (Photo courtesy of Terra Restaurant)
Let's start with food, because I love to eat….and I love to have a meal in a breathtaking environment. Less than 15 scenic minutes from Santa Fe into the hills above Tesuque is The Four Season at Rancho Santa Fe. Nestled in this lovely resort is the Terra Restaurant. Both exquisite and delicious it is a lovely place to have Easter Brunch.
Terra says of their chef, "Executive Chef Kai Autenrieth brings a distinct global perspective and command of international flavor profiles to the Resort, building upon almost 20 years of experience that has traversed the West Indies, Tanzania, Australia and the United Kingdom. Chef Kai's extensive training is on display as he merges his global influence with regional influences, paying tribute to New Mexican culinary traditions and Southwestern influences."
This year Easter Brunch is being served from 8am – 2pm. Reservations are highly suggested. You can give them a call at (505) 946-5800 or use opentable.com to make reservations.
2. El Santuario De Chimayo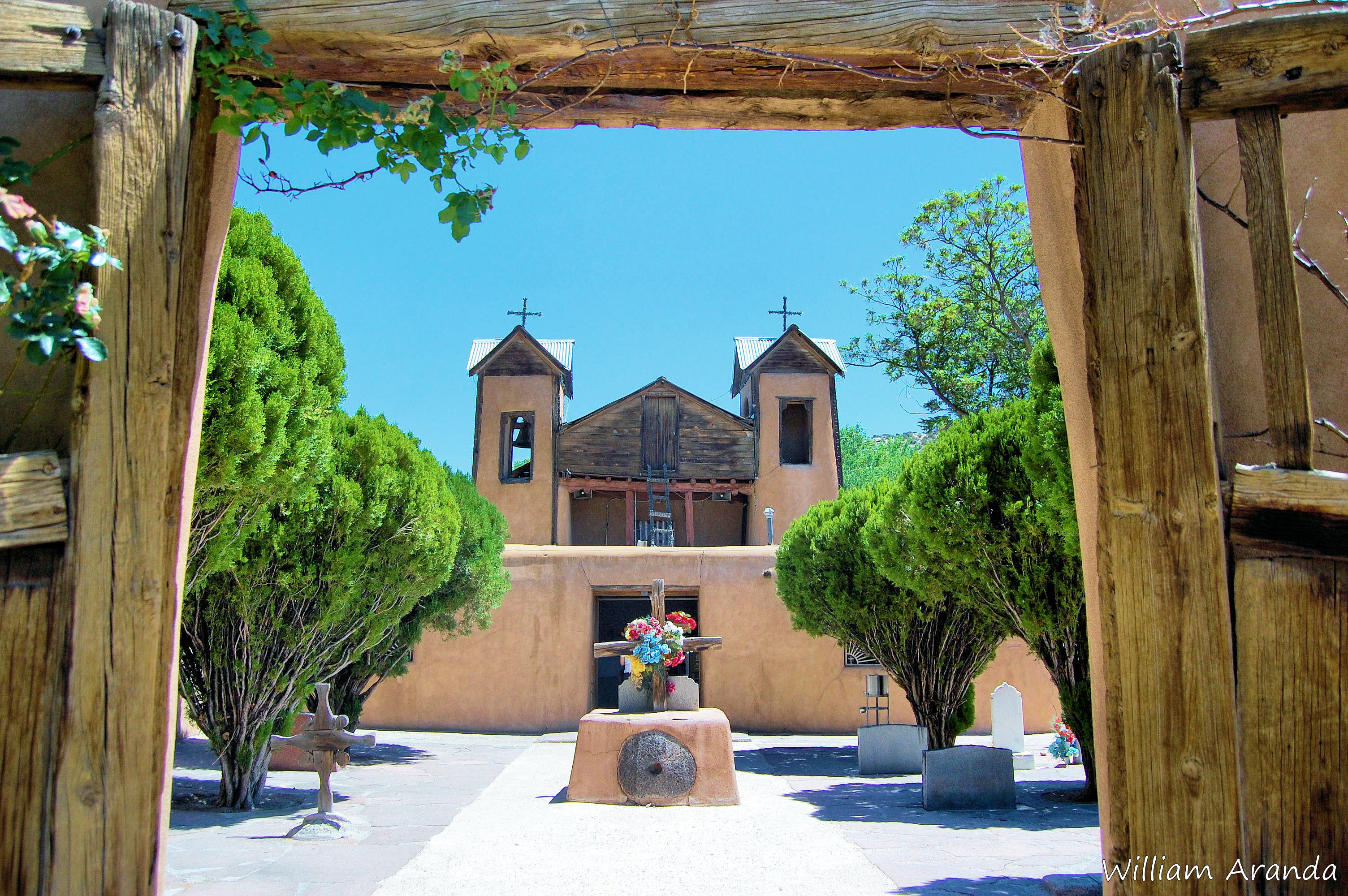 (Photo courtesy of William Aranda)
No matter your faith, a visit to El Santuario De Chimayo is an experience to remember. Each year during the Holy Week of Easter the tiny town of 3,000 grows to 40,000 as pilgrims from all over the world flock to make the pilgrimage to the sanctuary. Many walk hundreds of miles to get the this very holy site of the Catholic Church.
Legend has it that around 1810, a local friar saw a light coming from a hillside by the Santa Cruz river. He decided to dig in the dirt, and found that the source of the light was a buried crucifix. Three times, the friar tried to take the crucifix to a neighboring town. Each time it disappeared, only to be found again in its original spot on the hillside. A small chapel was built there (the current church was built in 1816, by early Chimayó settler Don Bernardo Abeyta) and miracles have been reported there ever since being attributed to the healing dirt.
To view the chapel you can participate in the pilgrimage yourself or simply take a drive to the chapel (not during holy week). It is a wonderful place to see the religious history of this spot as well as New Mexican history in general. You will be both intrigued and moved by this place.
3. Easter Egg hunt at the Santa Fe Botanical Garden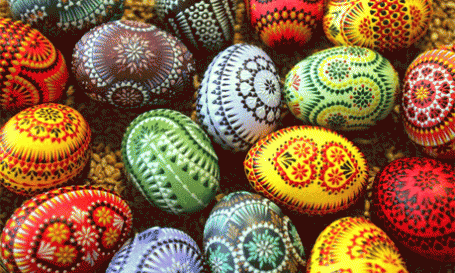 In a previous blog post I have talked about great ways to explore the Santa Fe Botanical Garden. This year, the garden is opening up on Easter for a fun filled egg hunt. Who doesn't love to watch children scamper about searching high and low for the colorful eggs?
Free for children 12 and under and $5 for adults, the hunt will be held on Easter Sunday (April 16th) from 11am – 1pm. There will be prizes, beautiful gardens, and a ton of joy. There will also be an opportunity to get some photos with the Easter Bunny.
Haven't been the the Botanical Garden yet? Take this opportunity to explore all that they have to offer and create some gleeful memories in the process.
Happy Easter!