Don't Let Your Luck Run Out. Buy Your Santa Fe Home Today!
In celebration of St. Patrick's Day, I wanted to give you a quick look at what increasing interest rates mean for your mortgage payments over time.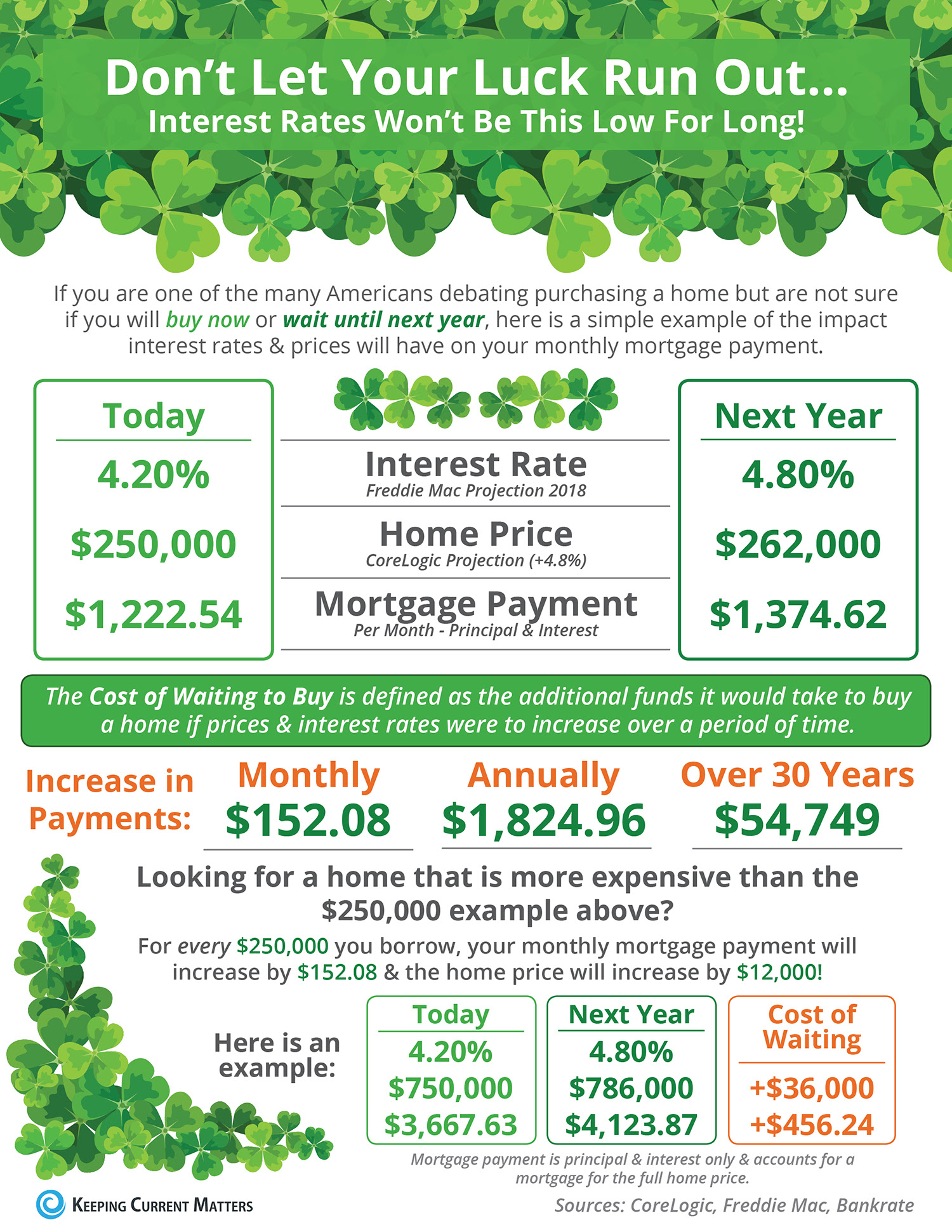 If you're on the fence about buying a Santa Fe home, wondering if prices will decrease (which doesn't seem likely) or interest rates will go down (which REALLY doesn't seem likely), give me a call so that we can discuss your options.
Don let your luck run out!!!