Santa Fe: A Shopper's Paradise
Santa Fe is one of the world's top destinations for shopping.
Whether you are looking for unique clothing, artisan jewelry, Native American crafts and art, or fine art, Santa Fe has what you desire.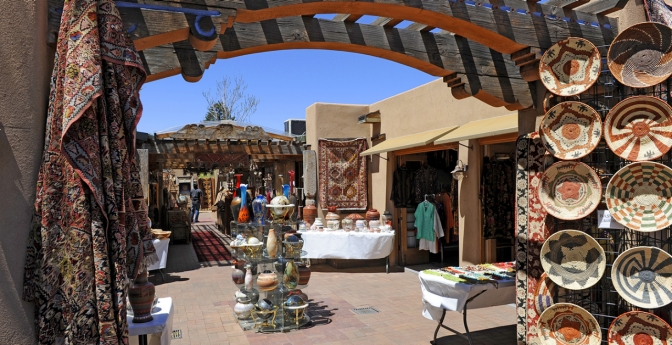 Here are my top 3 picks for where to shop till you drop in Santa Fe.
Santa Fe Railyard Artisan's Market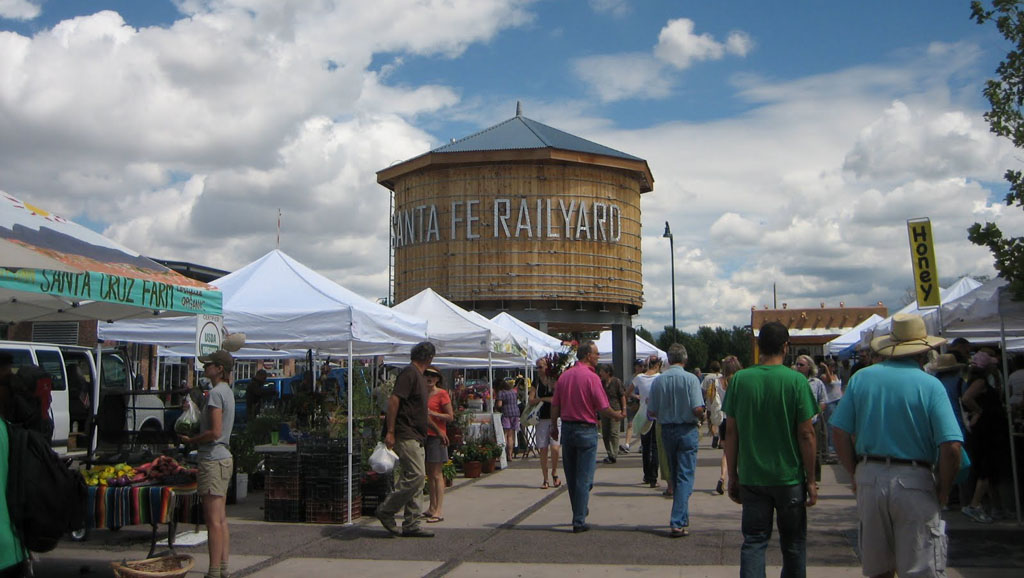 Every Sunday from 10am – 4pm at the beautiful Railyard, a wide variety of New Mexico artists and crafters are invited to display and sell their creations. This market offers a unique opportunity to enjoy local art and music.
You'll find a vast array of paintings, pottery, hand-blown glass, fiber arts, jewelry, photography, and even body products all displaying what makes these artists uniquely New Mexican.
It's hard not to find something you will love. Wander through the pavilion on your own or bring friends and family. You'll have a blast!
2. Seret & Sons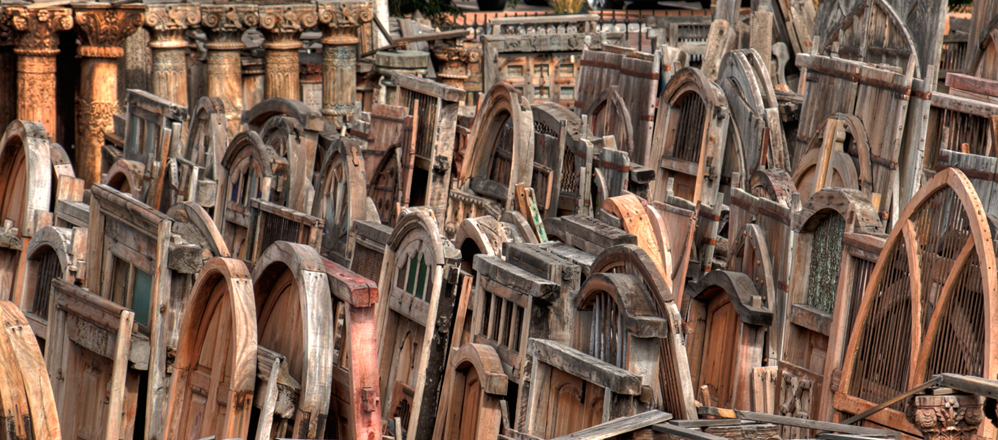 If you have driven around downtown Santa Fe you've seen Seret & Sons. Giant stone elephants, beautifully carved columns, and ornate doors & gates have likely drawn your eye to this unique store. Housed in over 80,000 square feet, Seret & Sons has one of the largest and most unique collections of central and south Asian imports and antique Tibetan furnishings in the world.
It's a must to visit their showroom. The colors and patterns of their textiles ranging from rugs to pillows will overwhelm and intrigue you. There are many unique home decor items to help adorn your Santa Fe (or elsewhere) home as well as beautiful furniture and more.
As you walk from the showroom into the yard you will be in awe of the gates, doors, and structural pieces of all sorts. Many of these pieces are hundreds of years old and one of a kind. It's a shopping experience like no other in Santa Fe.
If it's a unique shopping experience you desire then Seret & Sons is the place for you.
3. Double Take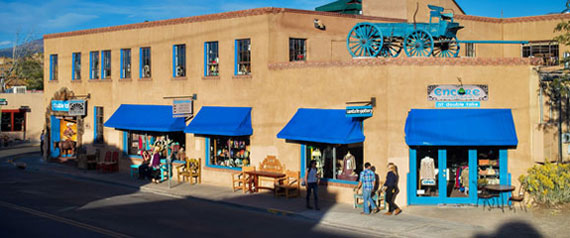 A recent Yelp review of Double Take said:
"Susan and her staff go to great lengths to create a lovely atmosphere, and a store that is filled with beautiful and desirable merchandise. My children grew up wearing virtually all Double Take threads, and when I feel like a little something new without paying a fortune, I'll always go there first."
It's the best used clothing and home goods store I have ever been to, and I have been to a lot. I LOOOOVE Double Take.
Notably they have a gorgeous Western section complete with clothing, hats, amazing jewelry, and other unique items. It's a dynamite place to add a little Santa Fe flare to your wardrobe.
They also have a nice selection of high end and designer clothing too. There are many beautiful pieces to choose from and you will feel like you are in a high end boutique. The staff is extremely helpful and love to pamper.
Don't forget to take a peak at the Bakelite display cases too….it's like a case full of beautiful candy you can wear!
If you don't want to shop for used items, they have new as well. They have some finely crafted pottery and other pieces that are uniquely Santa Fe.
Add Double Take to your list of places to shop. You won't be dissappointed.
– – – – – –
Now that you have the inside scoop on where to shop from a local, it's time to plan that trip to Santa Fe or that outing with friends. Enjoy these shopping destinations and take home some great finds and memories for a lifetime.