Home of the Week – 885 Palace Avenue
Located on one of the most desirable and famous street in Santa Fe, this beautiful adobe home is hard to describe…. it is like stepping back in time.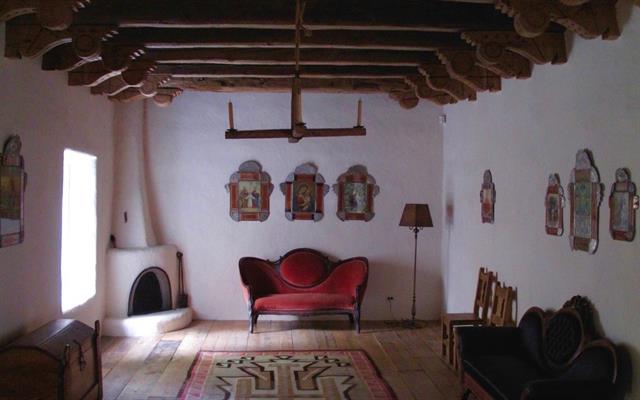 The owner has painstaking restored the home to its original historic condition. Mud plaster walls, a grand sala which enhances the feeling of entering an era that has been lost in today's fast paced world. Wide wood plank floors, beautifully crafted corbels and vigas. Each and every detail was carefully selected by the owner in the effort to restore the home to its historic condition. The home's museum quality flair is ideal for the purist at heart. The lot has been manicured and cared for in a manner that presents the home in its true historic nature.