Santa Fe's Green Chile Burger Trail
Fletcher Davis of of Athens, Texas claims he was the first to create the burger. According to Wikipedia, It was the 1880′s and Mr. Davis served a 'burger' of fried ground beef patties with mustard and Bermuda onion between two slices of bread, with a pickle on the side.
Ever since, America has been obsessed with eating and creating the perfect burger. In Santa Fe we have put our own spin on this delightful staple. Of course, we have added the GREEN CHILE. If you are new to Santa Fe or just visiting you will begin to see that the green chile is one of our most beloved and important food ingredients. It was only natural that the green chile burger began to make its way onto menus throughout the city.
For the perfect Santa Fe culinary experience take the Green Chile Burger Trail and indulge in a little slice or dare I say mound of heaven.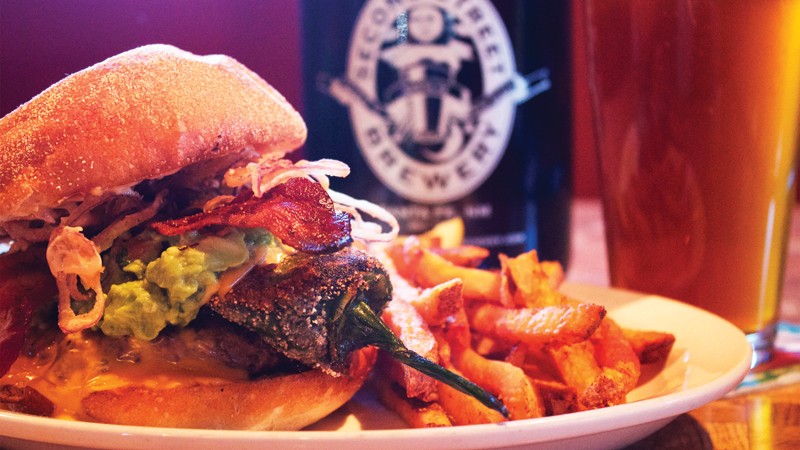 Newmexico.org has created a vast list of dozens of Santa Fe and New Mexico restaurants serving up this wonderful burger. From fine dining establishments to that classic hole in the wall, this list covers them all.
One of my personal favorites (I say "one" of because there are a few) is the award winning "Alien Burger" at Second Street Brewery in the Santa Fe Railyard. It features a blue corn chile relleno with pepper jack cheese, more green chile, guacamole, bacon, fried red onion and chipotle mayonnaise. It is sure to please and tickle your taste buds.
Explore the places that look good to you and begin your adventure!